BUY YOUR TICKETS NOW HERE
Free Admission for Members in Good Standing
Please note:
Members in Good Standing means paid annual fees.
Individual members are entitled to 1 ticket for themselves only;
Family members are entitled to receive free tickets for family members they included in the membership form (same address);
Tickets are free for members in good standing, but they are NOT transferable to friends or others;
Become a Member today! Get your membership HERE!
$12 individual annual membership or $24 family!
See our Cultural Program & More Info below

Take this opportunity to celebrate this special occasion.
Brasil 200
---
Food by Minas Steakhouse
Food & Drinks Menu to be posted to our website soon.
(admission ticket does not include food or drinks)
Adult @ $10 & Kids age 11 and under @ $5
Kids age 4 or under are free but require a ticket
Members in good standing will be granted free admission but require a ticket – please download from the same weblink as the tickets are being sold.
---
CULTURAL PROGRAM
Subject to change
5:30 Doors open
Food & Drinks available for purchase
Face Painting
6:00 Capoeira workshop for kids (30m) – Axé Capoeira Calgary
6:30 Dennis & Talita (25m)
7:00 André Buarque (25m)
7:30 Dance Show Boi Bumbá – Samba Brasil Heritage Group (5 m)
7:35 SambaCouver (1h – 1st set of 2)
8:35 Capoeira (15 minutes) Aché Brasil Capoeira Calgary
8:50 Samba Show "Aquarela do Brasil" – Samba Brasil Heritage Group (5m)
8:55 Batucada by Bloco Vivo (5 m)
9:00 SambaCouver (1h – 2nd set of 2)
---
6pm – Axé Capoeira Calgary – KIDS Workshop – 30 min
---
6:30pm – Denis Nassar & Thalita Louzada (25 minutes)
---
7pm – André Buarque (25 minutes)
---
7:30 Dance Show Boi Bumbá (5 min)
---
7:35pm & 9pm – SambaCouver two sets of 1 hour each
---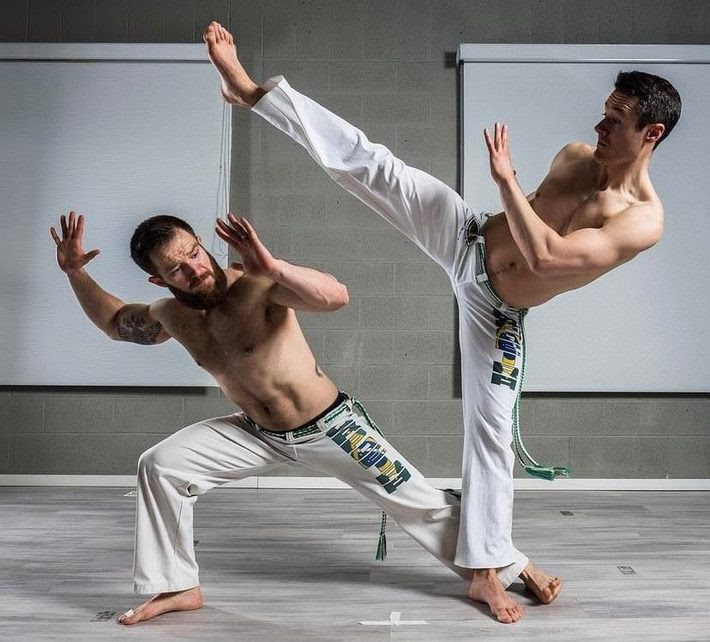 8:35 Aché Brasil Capoeira Calgary
---
8:50 Samba Show – Samba Brasil Heritage Group
---
8:55 Batucada by Bloco Vivo (5 m)
---
PARKING IS FREE at both Kerby's parking lots: the one at its side and the one across from the C-Station
The main entrance for the Hall is by the C-Train Station in Downtown West-Kerby (C-Train) 1100 7th Avenue SW
---